If teaching during the pandemic was your first experience teaching online, you may be interested in learning that there is a lot more than pandemic pedagogy! Well-designed online teaching can be rigorous, engaging, and an effective way to reach all students.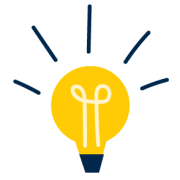 Designing an online course
The #1 piece of advice from expert online teachers is to design your online course in advance of teaching it. Explore how to find support and resources to help you build a plan before the semester begins.
Facilitating/teaching an online course
Once the semester starts, it's time for action. We have resources to help your semester go as smoothly as possible, and where to find help.
Innovative tools from CAI 
If you are interested in pushing beyond pandemic pedagogy and exploring innovative ways to teach online, we have some tools to help you.
Resources
Unsure of the difference between an online and hybrid course? How does copyright impact your online course? What kind of support does your department offer for instructional design? Find more here.
Interested in learning and connecting with other educators passionate about online learning?
Learn more about the Online Teaching Academy and other learning experiences across campus to connect with colleagues.