Are you considering taking an online course or pursuing an online degree at Michigan? If yes, you're at a great place to start exploring this option! 
Whether you're an expert or new to the online experience, the tips and resources listed here will aid in your success of the online Michigan experience. We desire to see all Michigan's online learners thriving in the online learning environment. As you can imagine, there are many tips and resources on how to be successful in your online experience, however, these are a few that we highlight for you. So let's begin our journey!
Check out Michigan Online
Michigan Online is your destination for online learning opportunities from the University of Michigan. Find what best fits your goals and interests from our growing portfolio of learning experiences. Customize your learning by taking courses, diving into a collection of short videos or podcasts, or attending an online learning event. Michigan Online helps you navigate the right path for your unique learning objectives and connects you with a global community of lifelong learners. In addition, as a U-M student, you have complimentary access to full courses including the ability to earn free certificates for professional development.
What should I expect from Online Learning @ University of Michigan?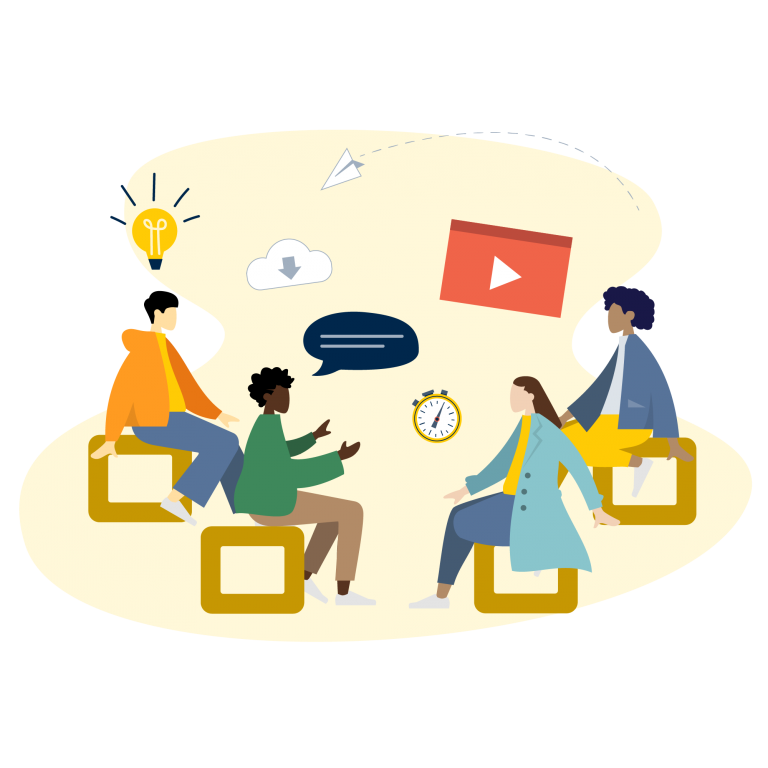 Learners engaging in online learning at the University of Michigan have the same opportunity to interact with the same highly esteemed faculty and staff, as our students in our residential, on-campus learning experiences. Online learning is a virtual, internet-based learning and teaching environment, where students complete a course, or even, entire degree program. This type of learning experience provides learners with the flexibility and convenience to achieve their educational goals remotely, from the comforts of their homes.
What technology do I need?
Interested in taking the next step? Consider what kind of access to technology you might need. 
Check out the UMICH Tech Guide to learn how to navigate tech at U-M.
How to be a successful student in your online course
Our goal at the University of Michigan is to provide students with strategies that will aid in their success in an online learning experience. There are many strategies that students can consider, however, these are a few that we would like to highlight:
Communicate
Communication with your instructor early and often is an essential key to your success in an online learning. As an online learner, your instructor wants to help you to be successful in your course. Instructors want to engage with you, whether you are seeking clarification about a reading or needing feedback about an assignment. Generally, your instructor will list the various ways to connect with them via your course syllabi.
Be self-motivated and self-disciplined
With the flexibility and convenience of online learning, being self-motivated and self-disciplined helps learners to stay on course. It can be very easy to get off course, positively approaching your learning experience and holding yourself accountable will assist in your success.
Set goals and organize your time
Similar to an on-campus learning experience, it's important to set aside time for studying and completing assignments. Determining a game plan that considers the right amount of time and pacing can reduce feeling overwhelmed in the online environment. Some learners find it helpful to use a planner or a similar type of tool to note important deadlines for the course.
Designate a productive workspace environment
Identifying and dedicating a workspace that you find most productive to completing your work. We recommend finding a workspace with limited distractions, provides comfort, is well-lit, and has access to power and a good wi-fi connection.
Be an active participant
Actively participating in your online course through course discussion boards, instant messages, and other technology will enhance the learning experience within your class. Also, your engagement within your online course helps to create community amongst you and your classmates. Try creating study groups or group chats!