Learning experiences provide more comprehensive structure and guidance as you prepare to design and teach an online course.
Getting Started with Online Teaching
A self-paced course where you can learn foundational practices of developing and facilitating online courses. You'll explore concepts such as:
Designing your online course

Curating and creating course content

Creating community in online classes

Online assessment strategies

Course management strategies

Inclusive teaching in the online environment
Connect with peers and our experts in discussion boards, workshops, and office hours to personalize the experience.
Launch date: June 1, 2020
Resilient Teaching Through Times of Crisis and Change MOOC
Through this massive open online course you will build a solid foundation for designing courses that can withstand changes to learning environments, such as the unexpected and drastic shift to remote learning environments which was precipitated by the COVID-19 crisis. You will learn about design approaches that are resilient to disruption and allow university instructors at all levels to continue to facilitate learning, albeit within shifting contexts.
This facilitated learning experience builds upon concepts covered in the Getting Started with Online Teaching Course to provide more in-depth guidance and mentoring through the planning, design, and facilitation phases of teaching an online course. Throughout the Academy, you'll develop a course design and facilitation plan with help from experts who provide customized feedback and suggestions.
Participation in the Online Teaching Academy is reserved for faculty affiliated with the Center for Academic Innovation's partnering online and hybrid programs.
Launch date: June 15, 2020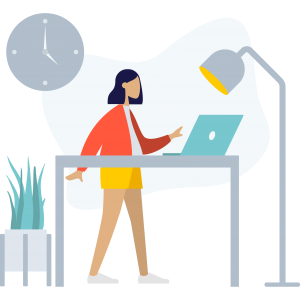 Synchronous events allow you to take a deeper dive into specific topics, connect with others facing similar circumstances, or receive expert guidance regarding a challenge you're facing.