Online Teaching Academy (OTA)
This facilitated 6-week learning experience builds upon provide more in-depth guidance and mentoring through the planning, design, and facilitation phases of teaching an online course. Throughout the Academy, you'll develop a course design and facilitation plan with help from experts who provide customized feedback and suggestions. Leveraging the research foundations in online learning, instructional design, and Universal Design for Learning, instructors will engage in critical preparation for the design of their course as well as a plan for inclusive and efficient facilitation. Participants learn "why" as well as explore "how" through synchronous and asynchronous activities.
Participation in the Online Teaching Academy is prioritized for faculty affiliated with the Center for Academic Innovation's partnering online and hybrid programs. Non-partners may apply to participate. Cohorts are limited to 25. 
The next cohort is scheduled to begin in February, 2022. For more information, including a syllabus, please email onlineteaching@umich.edu
Interested in joining us?
Other Learning Opportunities
Resilient Teaching Through Times of Crisis and Change MOOC
Through this massive open online course you will build a solid foundation for designing courses that can withstand changes to learning environments, such as the unexpected and drastic shift to remote learning environments which was precipitated by the COVID-19 crisis. You will learn about design approaches that are resilient to disruption and allow university instructors at all levels to continue to facilitate learning, albeit within shifting contexts.
Getting Started with Online Teaching (self-enroll Canvas course)
This self-paced Canvas course provides strategies and techniques for teaching online. Designed for those new to online learning as well as for those looking for specific new strategies to integrate into your teaching portfolio.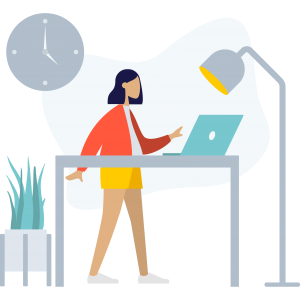 Workshops and events across campus
Whether you are interested in learning a new tool, or considering how to become a more inclusive online teacher, there are workshops and events taking place on campus
Online Teaching Community of Practice
The Center for Academic Innovation hosts a community of practice for faculty teaching or preparing to teach in an online degree program. If you are interested in participating, please fill out a form indicating interest.  The current CoP meets the second Thursday of the month from 1:00 – 2:00 pm.