The Center for Academic Innovation is pleased to welcome you to Online Teaching at U-M, a new website hosting resources and learning experiences to help faculty and instructional staff learn to teach online. We've created a range of asynchronous self-directed resources and synchronous learning opportunities to meet the needs of those who wish to learn by themselves, as well as those who prefer to learn with others.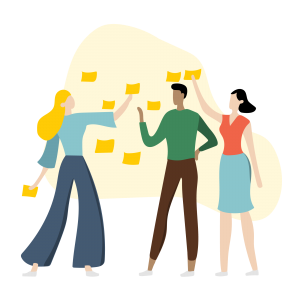 We've developed opportunities to engage asynchronously through self-paced courses and curated resources as you prepare to teach online. Importantly, these resources are scalable and provide you with continuous access to content and support.
We will also continue to offer opportunities to engage synchronously with other instructors or online teaching experts throughout the summer through a combination of communities of practice, workshops, and office hours.
We are actively creating new content and scheduling additional live sessions throughout the summer based on the greatest needs of faculty and instructional staff. Please share feedback about the resources or support that would be most helpful to you as you develop additional capabilities for teaching online.
We wish to thank other U-M support units who contributed content to Online Teaching at U-M:
Center for Research on Learning and Teaching
University Libraries
No matter where you are on your online journey, we hope Online Teaching at U-M provides opportunities for you to network, explore, and transform your instruction, build engaging online content and communities, and inspire deep learning.